Figuring out the average salary, the job seekers are willing to find out whether or not this position is advantageous and well paid. And for business owners knowing the salary bracket is a handy tool that helps quickly evaluate the candidates. The market demand for professional business analysts has increased significantly over the last few years and this trend is expected to continue. In fact, the BA market is forecasted to grow 14.3 percent over the next decade.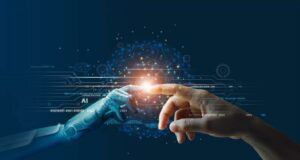 This means that through defining, capturing, and evaluating requirements, their job is to produce technological solutions to problems that arise in a business or to increase a company's sales income. When they play their part in managing requirements throughout a project, they start to support meeting business needs. Here are a few roles and responsibilities of a business analyst.
Why the Role of a Business Analyst is So Important in IT Outsourcing Projects
Because Agile is more adaptable with changes and developments in specification than the traditional approach, less time is spent on upfront planning and prioritizing. These are analysts who lean towards the technical side of the project, which means, they do not handle the requirement gathering and scoping as done by a traditional business analyst. How the stakeholders react to the status of the project is greatly determined by how well the business analyst can portray the situation.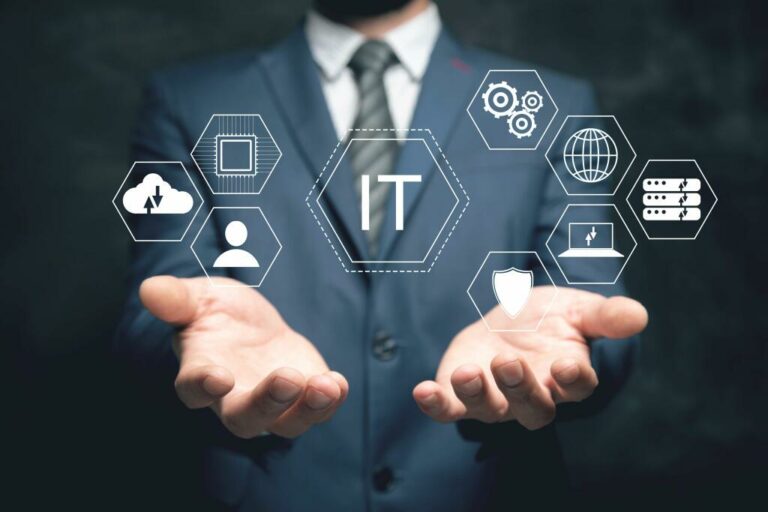 Therefore, to be termed as successful, it is vital for a technical business analyst to have business knowledge and be an expert in system analysis. A lot of software projects fail because the tech teams are not very good at listening to their users. Business analysts help the technology team focus on problem-solving, rather than software development. BAs translate business requirements to understandable content for developers. A business analyst will analyse organisational processes and design solutions for comprehending business problems, service and software requirements, and risk assessment and reduction.
They might be required to support the business to accept the new solution, which is being implemented. This task involves analyzing how the stakeholder or consumers will utilize the new solutions in order to complete certain activities and tasks. This task can also encompass user documentation, training, or acceptance testing. It is becoming common for the Business Analyst to proceed to take part in the project via this stage. This phase is over when the project is delivered to the production environment and the stakeholders of the business are capable of accessing it successfully in their jobs.
What Does A Business Analyst Do in The IT Company?
The business analyst also has a major task of understanding whether the requirements are feasible to be executed considering the organisational resources. Whenever an organisation is handed a new project, there is usually a plethora of requirements from the stakeholders, primarily, the clients. It is the business analyst's job to hold meetings with these stakeholders and understand those requirements. Regardless of the industry, the overall objectives of a business analyst are to review and analyze current and proposed business operations. Oftentimes, they will review financial statements, KPIs and other key metrics, and then consider options for improvement. Business analysts will assess the overall effectiveness of a business and its departments to devise solutions to problems.
They oversee the team's adherence to the predefined requirements and additionally clarifies them.
Drafting nonfunctional requirements- A business analyst drafts the non-functional requirements.
Let's discover our successfully implemented projects in the field of e-commerce.
This phase is over when the project is delivered to the production environment and the stakeholders of the business are capable of accessing it successfully in their jobs.
If this does not happen, the business analyst needs to proactively find answers because stakeholder analysis provides an essential context for functional and feature preparation and implementation into the solution.
Their primary goal is to determine the most popular types of behavior that will later be a background for automatic data processing. In their activities, Marketing BAs mostly rely on market research including competitors and alternative choices, market shares, monetization methods, etc. Their main goal is to provide market reports and numbers that will later help the whole development and product team grasp the product/market fit. This is one of the most important areas of a BA's responsibility. Upon choosing one a prioritization techniques, a business analyst helps realize which cluster of tasks is more important or relevant from the business point of view.
Data Analyst
This technical tier of business analysis was created to translate business requirements into technical artifacts closer to a technical audience to comprehend. Business analyst uses data analytics to bridge the gap between IT and the business, allowing for faster, more efficient decision-making. They may work with software, hardware, services, or processes to improve and add value to the key focus of the company. To achieve this business analyst performs functions https://globalcloudteam.com/ that may come down to gathering data, interpreting data, and proposing solutions. Through the activities, they find solutions to solve the problem or improve efficiency that are technologically feasible and functionally and financially reasonable. A technical BA's primary responsibilities include the design of product strategies for technical projects and making recommendations on best practices for implementing solutions based on business requirements.
The Business Analyst's job is to assemble a team of people with the various skills required for the project. A well-coordinated and skilled team can do incredible things. Coordination, structuring, and skills are essential in a superb section inside. Developers use the requirements document to build the product. Then the BA prepares an SRS document explaining each and every module of requirement in detail.
There are various business analyst solutions that include software systems development. A business analyst can quickly clarify the issues that arise during the development phase, which is helpful when the business owner and development team cannot communicate often. By providing well-documented requirements for the project before the development begins, a business analyst helps decrease unexpected costs and the risk of rollback during the development stage. The product owner represents the client's needs, and their job is to clearly outline the customer's requirements and ensure they are met throughout the Agile project life cycle. As team members, the Scrum Business Analyst can also work closely with the QA team for testing the analyzing and the coverage, the use cases covered, any hidden requirements, or dependability or effects.
What is a Technical Business Analyst?
His responsibilities are not restricted to a single Project Managementstage. A Business Analyst's skills are required from the beginning phases of evaluation to maintenance. You don't need a BA that much if you operate in a specific business domain where requirements are unlikely to change in the next five years and can be formed as an SRS documentation. Such cases need a project coordinator rather than a BA, whose role you may substitute as a business owner upon elaborating the requirements. This scope of responsibility involves the description of how the system is supposed to behave.
The document includes all the functional and non-functional requirements. The functions of a Business Analyst in a product tech company and software development IT company varies. If a person decides to change careers or upgrade to the role of business analyst, there are a few steps to follow. Acceptance criteria are the conditions that determine whether a feature satisfies both a stakeholder and the end-user. As in the case of user stories shaping, a BA shares this responsibility with a product manager.
Project Manager Career Path
Therefore, they are not available as quickly and promptly as necessary for all the questions and required iterations with the development team to define the boundaries and rules of all those requirements. When a new team member joins the development process, it is important to make this stage as smooth and quick as possible. A business analyst provides operational support for people to understand how things are expected to work. Developers are team members that create the software based on user stories communicated by the product owner.
Other Articles on Business Analytics
Find out all pros and cons of high-load applications and order one now to outstand your competitors with Geniusee. Conducting a value cost analysis for management to make decisions and prioritize features was troubling. With an objective to enable continuous learning and progression for our learners, PremierAgile curated several learning articles.
A technical business analyst must possess thorough knowledge and proven ability to analyze business requirements. They must be detail-oriented critical thinkers and problem solvers with excellent communication skills. A business analyst will identify an organisation's existing business problems arising from business processes or systems. And through the use of technology, a technical business analyst will analyse, transform, and resolve those business problems.
The two methodologies have a completely different perspective on business analysts. The first step in an Agile software development project is choosing the proper methodology. It's time to explore the difficulties a business analysis typically faces and ways to eliminate them. First, the team gathers your requirements and chooses the solution that will suit your team and needs.
Here, the business analyst's role is assuring that the development falls in line with the discussed and approved business values and requirements. Technical Business Analyst is responsible for designing product strategies for technical projects. They apply their expertise and skills to solve strategic problems, substantially impacting business initiatives. They will work with stakeholders across the value chain, performing technical requirements analysis for critical functions, such as product development, operations, and business management. These techniques enable business analysts to define requirements quicker, elicit comprehensive information from clients, and collaborate more effectively with the product development team. The pro business analyst is a perfect bridge between information technology and business, which brings maximized value with the power of monitoring, analytics, and data-driven recommendations.
Top 5 network engineer interview questions with detailed tips for both hiring managers and candidates. Working closely with clients, technicians, and managerial staff. Ability to design and maintain efficient customer portal support and feedback channels. Reporting to Management and obtaining role of business analyst in tech team approval for system development projects. They are in need to coordinate, structure, and lead these team members to make their role more successfully. For instance, when redesigning a website, it is needed to form an assumption regarding how the author outlines would work.
Let's dive into a typical working day of a business analyst covering all of his primary functions. Based on the current tasks and the stage of project development, BA adapts, but in an ideal world without burning deadlines, the analyst's schedule looks like this. That being said, your tech experts taking on additional analytical work can only happen with a tech team that is business savvy. In less experienced teams, the tech experts might be less likely to understand your business well enough to steer the project towards a positive business outcome.
Experience in full lifecycle of a project, from inception, design, implementation to release management and support. Experience developing requirements for system, validation, quality controls, and data governance processes. Developing and executing test plans to ensure accurate development of system changes from a business and functional perspective. Conceptualizing complex system solutions before full details are known.